The complete oil pressing KIT
Everything you need to press oil right at home!
Includes the book and the Piteba Oil press*
*OIL PRESS ships separately, expect 2-6 weeks before delivery at your door.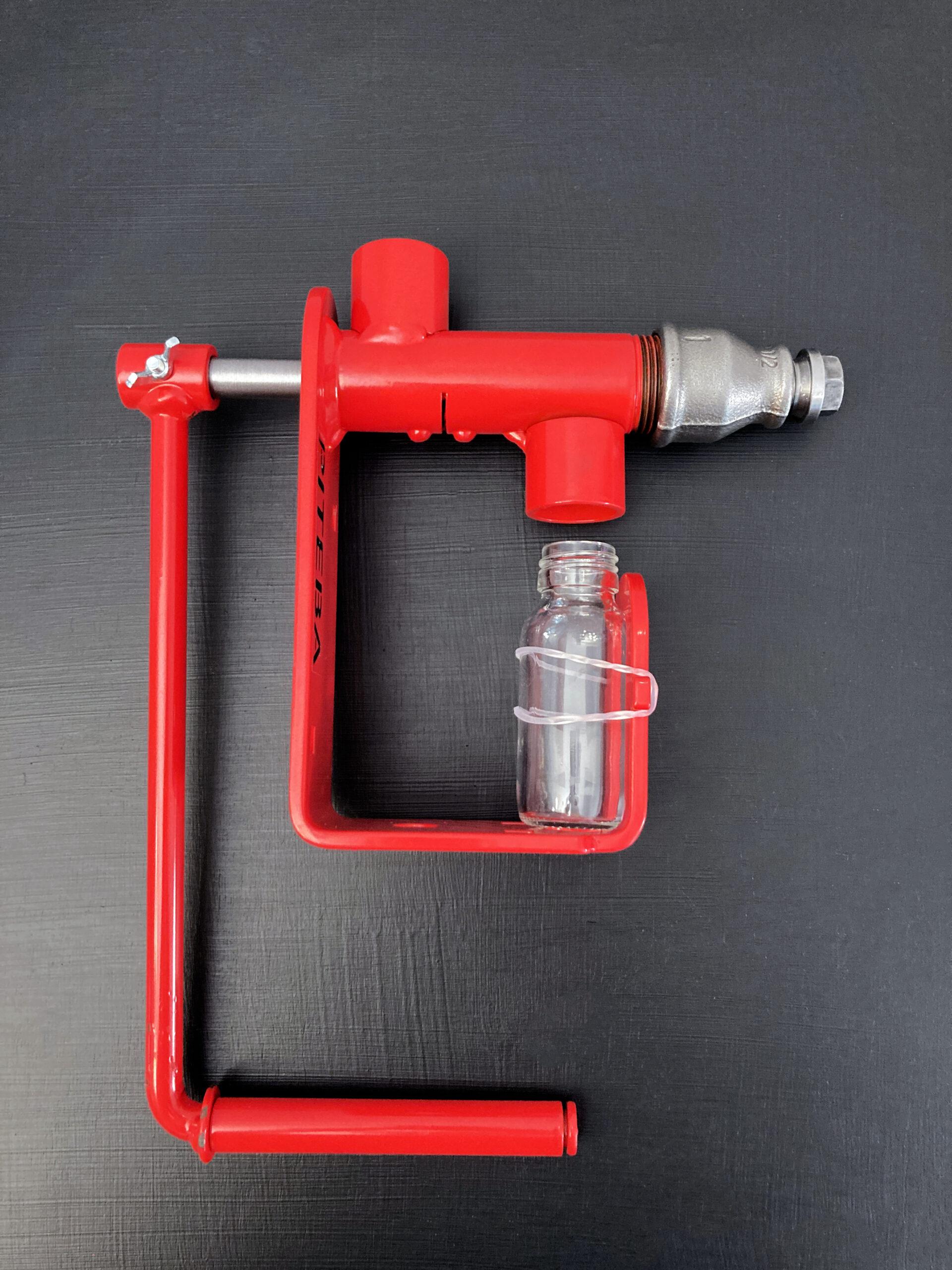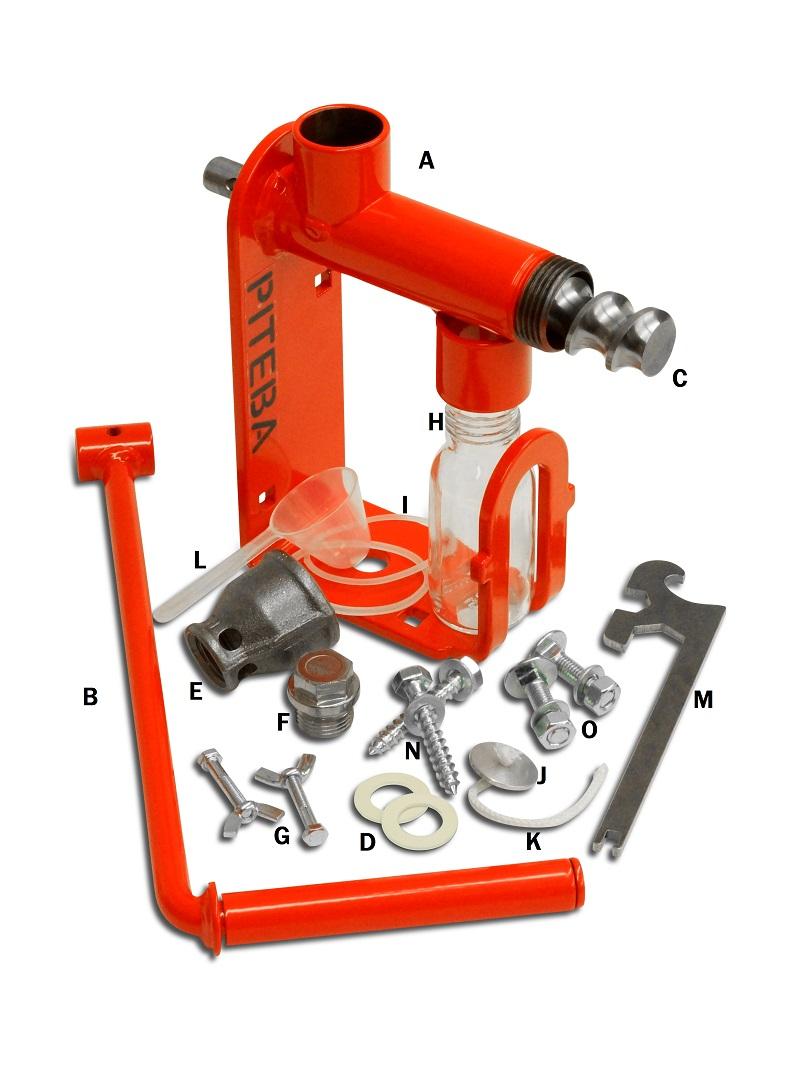 Complete press
Make your own healthy, delicious oils from almost any nut or seed – right in your own kitchen. Freshly pressed oils have unique, complex flavors that bottled oils can't match, and fresh oils may have added health benefits, too.
Flame from the small oil lamp (included) heats seeds so you can extract more oil
Press up to 8 cups per hour
Culinary oils include sesame, safflower, sunflower, grape seed, canola, apricot kernel, coconut, hazelnut, peanut, pumpkin and walnut oils
Use in cooking, as health supplements, and in making all-natural homemade soaps, beauty products, even paints
Also makes peanut butter and other nut butters
Press cake (what remains after pressing the seeds) can be used as animal feed
Mount to a table, floor or wall
Compact size – only 8″H and less than 5 lb (4-3/4 lb); handle 11-1/4″L
Holland
IMPORTANT! The key to successful pressing is the seeds and nuts you use. They must have the right amount of moisture (10%). If they are too dry, the press will not be easy to crank and a press cake block will occur.
THE ORIGINAL: PITEBA designed oil press made in Holland
Suitable for all nuts and seeds with a lot of oil
Strong and solid
Durable: hand driven, recyclable
Spare parts always available
Easy mounting and operation
Extensive manual and assistance
– Hand driven
– Material: Iron and powder coating
– Weight: 2.3 kilos
– Size: L13 x W6 x H20cm
– Universal: For all seeds and nuts with over 25% oil
– Continuous pressing.
– Processing up to 5 kg of seed per hour.
– Original Piteba design.- Handmade Dutch product
– Includes metric tool, also suitable for adjusting the moisture content of the seeds or nuts.
All materials are safe for food contact when used for expelling oil from seeds or nuts with an oil contents of at least 25% and a moisture contents above 8%.
Each press is labeled with a batchnumber. This way it can be identified and its materials can be traced.
Each press is delivered with a manual with safety instructions and recommendations for operation.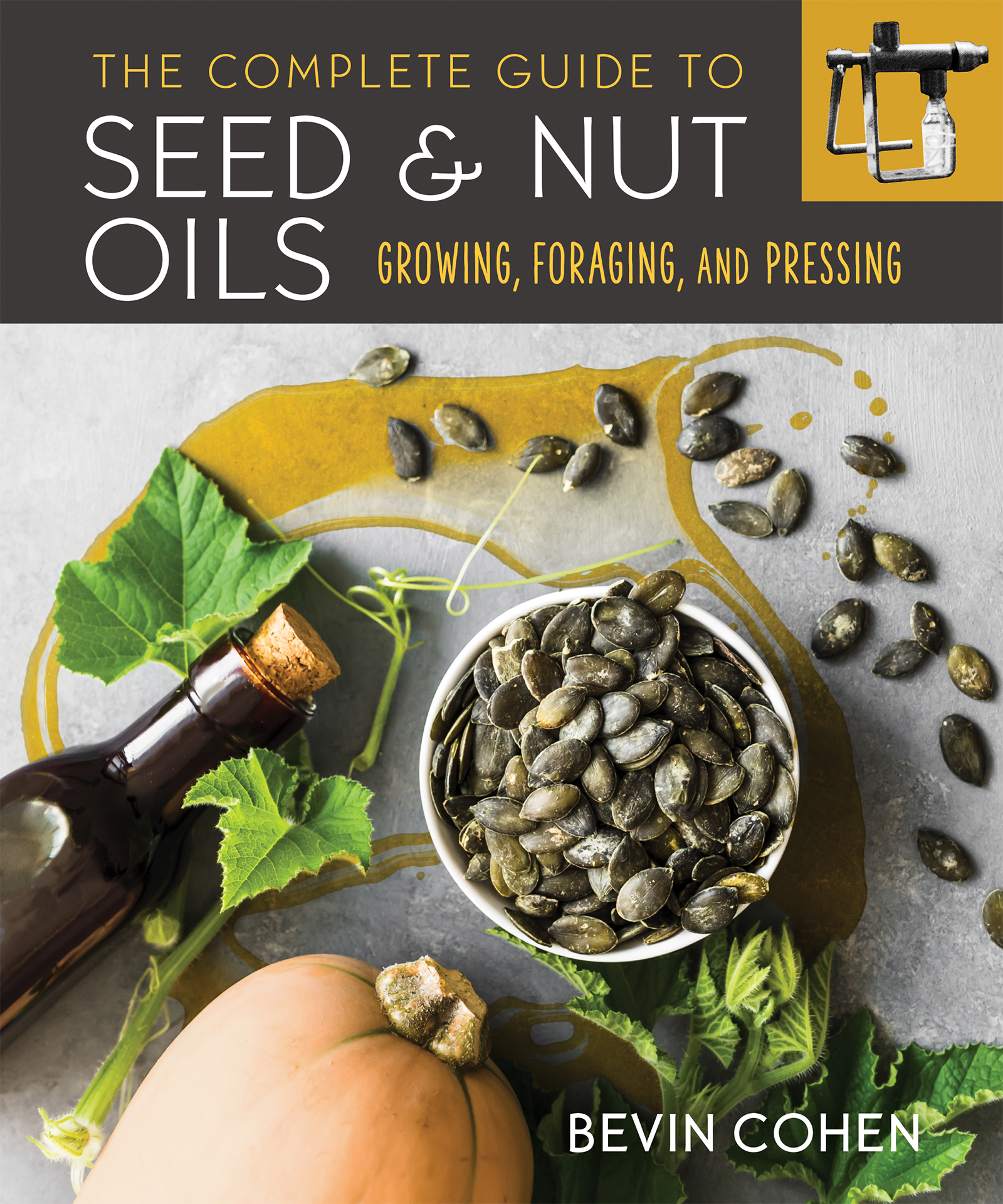 Press your own right at home – homemade oils for cooking and health.
The Complete Guide to Seed and Nut Oils is a comprehensive, beautifully illustrated and photographed, full-color guide to growing, foraging, and pressing nut and seed crops to produce high-quality oils for culinary and other uses. Coverage includes:
A brief history of seed oil extraction
Culinary and health benefits of home-pressed oils versus factory produced oils
Presses and other equipment options for ease, cost, and convenience
How-to for growing, harvesting, processing, and pressing nuts and seeds
Profiles of over 40 nuts and seeds to grow, forage, or source including hempseed, flax, peanuts, sunflowers, walnuts, okra, and more.
Oil processing, storage, and culinary and other uses
Scaling up for community or small-scale commercial production.
Whether you want to produce oils for cooking, balms and salves, self-sufficiency and resiliency or for small-scale commercial or community production, The Complete Guide to Seed and Nut Oils is a one-stop shop to get you started.
** Oil is not included **
Check out the Oil Sample Kits if your interested in sampling what your own cold pressed oils could taste like!