Schedule Bevin to speak at your conference or event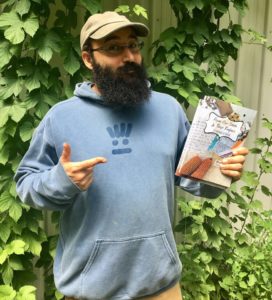 Bevin (Ben) Cohen is an author, poet, herbalist, gardener, seed saver and wanderer. He lives and works at Small House Farm with his wife, Heather, and two sons, Elijah and Anakin, on their family homestead in Sanford, Michigan.
The Cohen family grows seed crops, herbs and flowers and also keeps a small flock of laying hens. Bevin is also the founder of Michigan Seed Library, a community seed sharing initiative that has worked closely with a number of communities to help establish seed library programs across his home state and beyond.
He spends his time outside of his gardens offering workshops and lectures across the country on the benefits of living closer to the land through seeds, herbs and locally grown food.  In July of 2018, Ben published his first book,  From Our Seeds & Their Keepers: A Collection of Stories which is available here.
Booking Inquiries – Contact Bevin at (989) 708-0549 or Email SmallHouseFarm@gmail.com
"If the idea of saving seeds sounds boring, Ben Cohen will surprise you with a remarkably entertaining talk."
Dennis R.
"One of the funniest, smartest and most interesting people I've ever had the privilege of learning from."
Lisa S.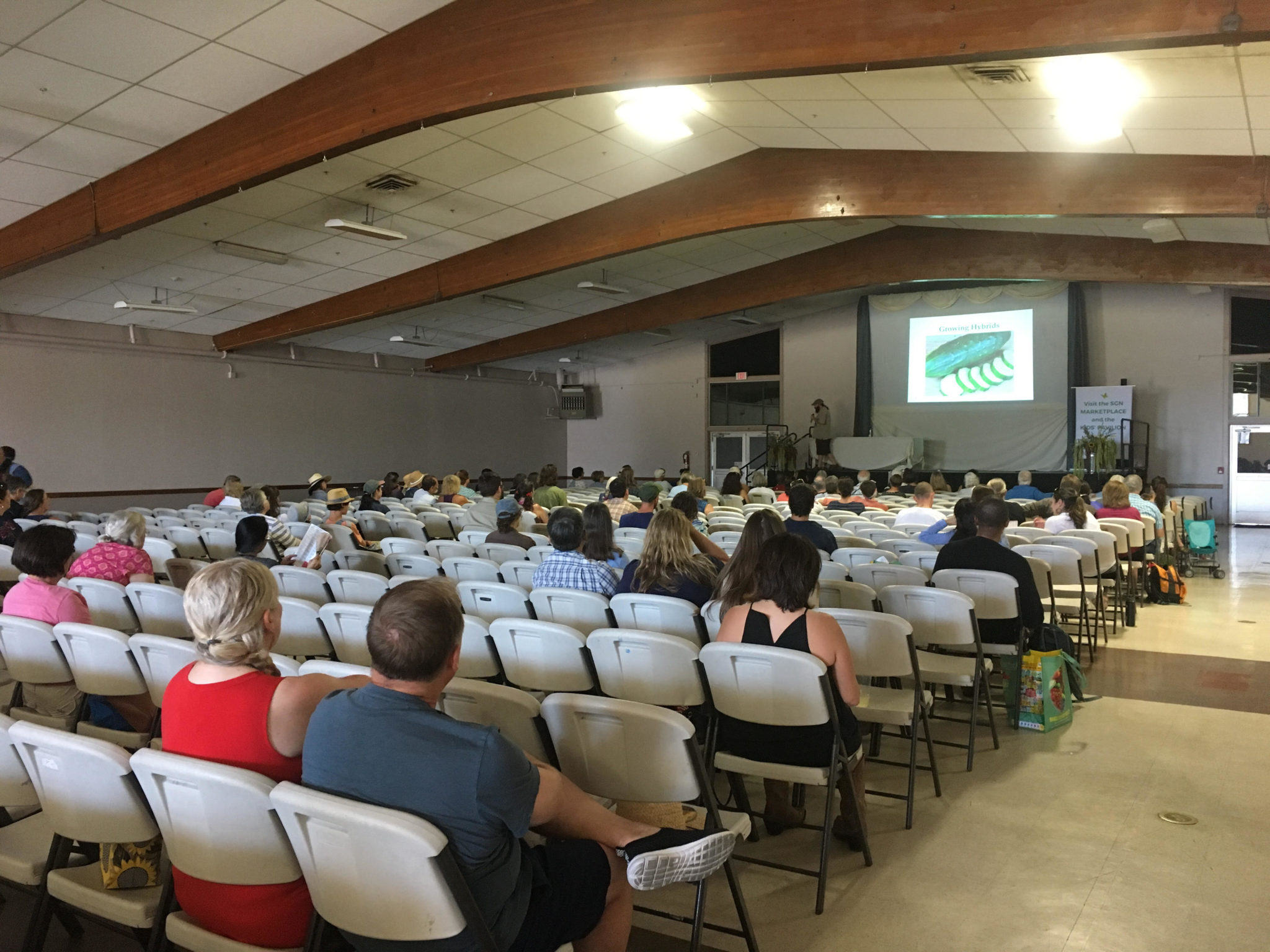 Seed Library Openings and Workshops at 50+ Michigan Public and Private Libraries
In-State and Out-of-State Master Gardeners Association Groups
Educator for the Urban Farming Program at Delta College
Dozens of Garden Clubs, Herb Groups, Seminars and Conferences
Ben has been a presenter at a number of notable events including;
Central Michigan Seed Swap 2015,2016,2017
Michigan Library Association Conference 2016
Seed Brown County Annual Seed Swap, IN 2016, 2017, 2018
UNC Annual Seed Swap w/ Vandana Shiva, NC 2017
Appalachian Seed Swap, Pikeville KY 2017.2018
Appleton Seed Library, Appleton, WI 2017
Great Lakes Herb Faire 2017
Detroit Public School Teacher Training 2017, 2018
Ohio Valley Seed Swap 2017
Neighborhood Garden Coalition, MI 2017
Saginaw County Master Gardeners 2017
Midland Center for the Arts, MI 2017
Earthworks Skill Swap, MI 2017
Midland County Master Gardeners, MI 2017
International Herb Association Conference 2017,2018
Baltimore County Master Gardeners, MD 2017
Hamilton County Master Gardeners, IN 2017
Food and Growers Association Conference, IN 2017
National Heirloom Expo, CA 2018
Northwood University, MI 2018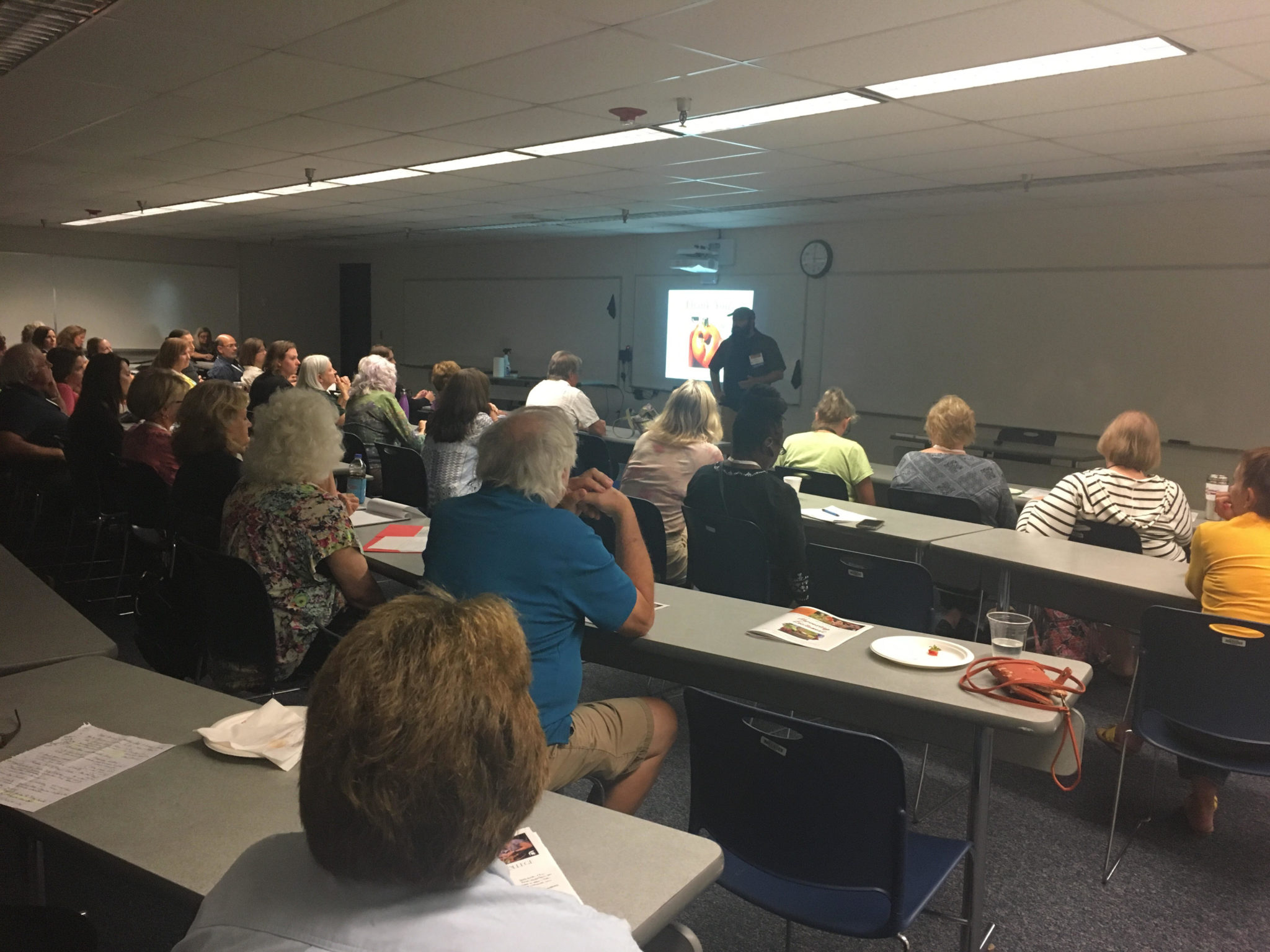 Wayne County Master Gardeners, MI 2018
Women's Farm and Garden Association, MI 2018
Traverse City Botanical Garden, 2018
Northern Michigan Small Farm Conference 2018, 2019
Indiana Small Farm Conference 2018
Sacred Seed Symposium, MI 2018
Michigan Rural Library Conference, 2018
Heartwood Herb Gathering, Ontario 2018
Pierceton Tomato Festival, IN 2018
Michigan Master Gardener College 2018
Atlantic Canadian Organic Regional Network, P.E.I. 2018
Rootskills Conference Boston, MA 2018
Warrick County Conservation Annual Seminar, IN 2018
Michigan Family Farm Conference 2019
Organic Association of Kentucky Conference 2019
Michigan Herb Conference 2019
Genesee County Master Gardeners 2019