Good Food Awards Finalist
Small House Hemp Seed oil has been named a finalist in the Good Food Awards!  This is a national award based out of California.  We are honored and humbled to be chosen by a panel that blind tested over 2000 entries.
Congratulations to the 2017 Good Food Awards Finalists and their food communities for leading the way towards a tasty, authentic and responsible food system. Chosen from 2,059 entrants, these 291 companies are creating vibrant, delicious, sustainable local food economies. Stay tuned for the announcement of the Winners on January 20, 2017.
See full list of winners here.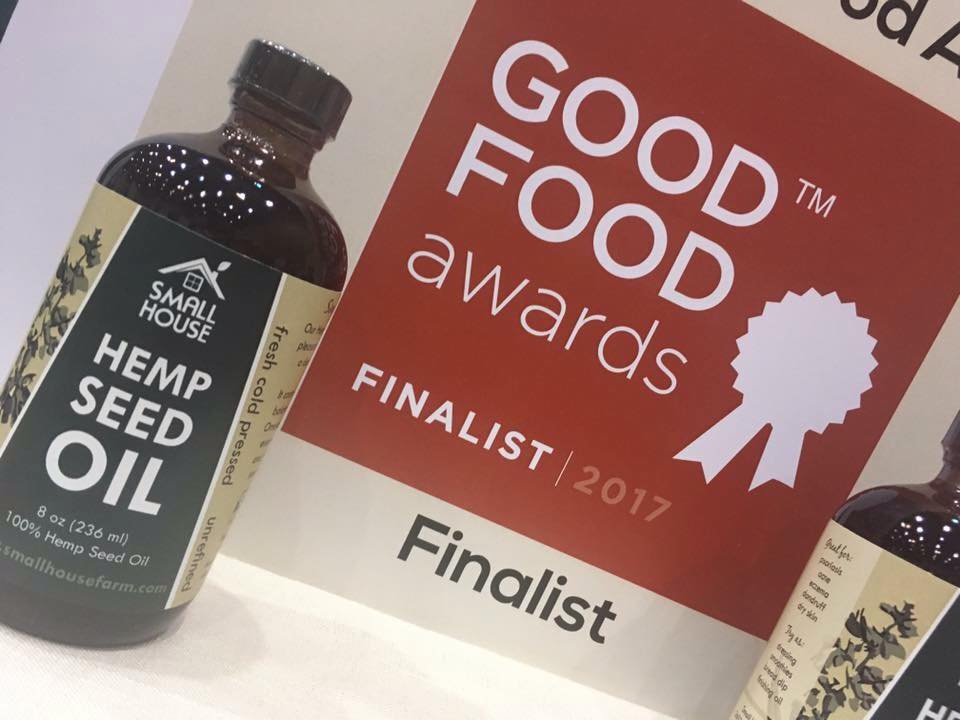 Interested in trying our Hemp Seed oil yourself?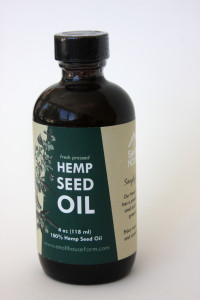 Hemp Oil
With a pleasant nutty flavor, Hemp Seed Oil is ideal for use in salad dressings, mayonnaise, dips etc. Not suitable for frying as the heat reduces the benefits.
May be taken as a nutritional supplement for general health and well being.
Hemp oil can also be used externally on the skin, easily absorbed and moisturizing, suitable for healing poor skin conditions.
$8
4 oz bottle [wp_cart_button name="Hemp Oil – 4oz" price="8.00″]
$15
8 oz bottle [wp_cart_button name="Hemp Oil – 8oz" price="15.00″]
      Hemp Seed Oil is such a rich source of both LA (Omega 6) and LNA (Omega 3) in balanced proportions, and contains all of the essential amino acids.
Even in ancient times people are said to have used hemp seed oil to cleanse and purify themselves.