Episode 22:
Grow Fruit Trees Fast w/ Susan Poizner, OrchardPeople.com
Want to grow sweet, tasty fruit in your own backyard? In today's episode, author and fruit tree expert Susan Poizner is joining us on the podcast to share some fruit tree knowledge and talk about her latest book Grow Fruit Trees Fast.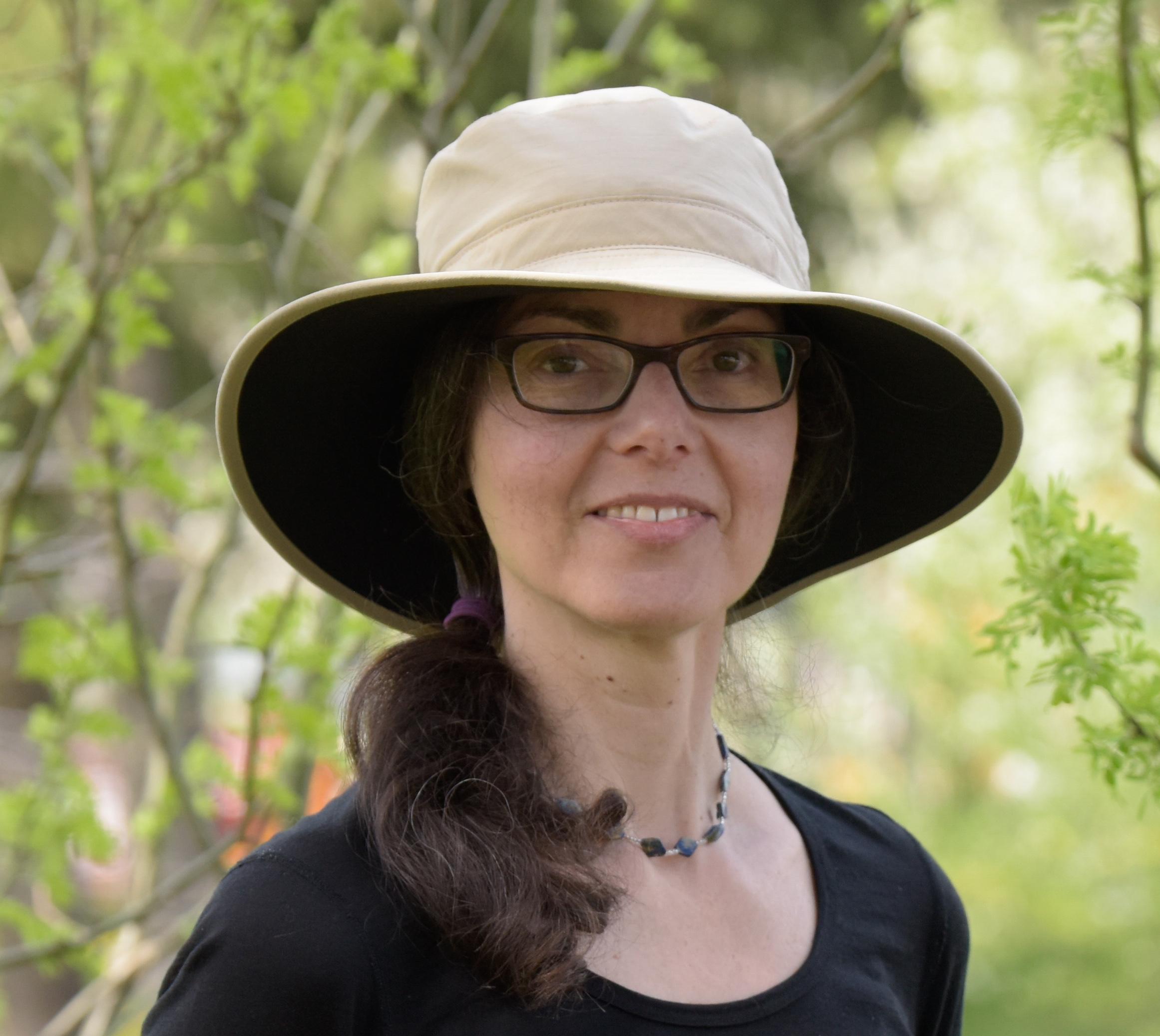 Episode Guest
Susan Poizner is an urban orchardist in Toronto, Canada, and the author of the award-winning fruit tree care book Growing Urban Orchards. She is an instructor of Fruit Production at Niagara College in Ontario and the creator of the award-winning online fruit tree care training program at www.orchardpeople.com. Susan is also the host of The Urban Forestry Radio Show and Podcast and an ISA Certified Arborist.
Learn more about Susan at https://www.orchardpeople.com
Check out her podcast: https://podcast.orchardpeople.com/
We'll be talking about choosing the right fruit trees for your space, feeding the soil to keep your fruit trees healthy and how to prune your trees to maximize production. Susan will also tell us stories about her community orchard, her early life as a journalist and so much more!  
Susan is the author of two books about growing fruit trees, Growing Urban Orchards and Grow Fruit Trees Fast. She's also the founder of Orchard People, an online educational program for folks that want to learn all about growing their own fruit trees right at home! Susan hosts a weekly podcast all about fruit trees too!
You can learn more about Susan's work, her online programs and her informative podcast at  https://www.orchardpeople.com
During the interview, Susan mentions her list of reputable fruit tree nurseries. You can find that list here. https://orchardpeople.com/where-to-buy-fruit-trees/
Before the interview Bevin talks about the signs of Autumn that are slowly creeping in at Small House Farm. We're busy getting things ready for winter and that includes harvesting herbs and processing seeds. You can check out our latest video on our Youtube channel if you'd like a sneak peak of some of the unique varieties of heirloom seeds will be offering from this year's gardens. https://youtu.be/Ni_EPc0H7OE?si=_lQiND2bvQBihopk
You can also listen to the Seeds & Weeds Podcast on Youtube! https://www.youtube.com/@SmallHouseFarm
Want to browse our collection of heirloom seeds? You can check out the selection at: https://www.smallhousefarm.com/seed-collection/
Join the Seeds & Weeds Facebook community at https://www.facebook.com/groups/seedsandweeds
And as always, big thanks to all of our Patreon subscribers.. we appreciate every one of you! Thank you for supporting the show!Remember, you can always support our podcast by joining our Patreon for as little as $3/month at www.patreon.com/smallhousefarm