Episode 9:
Let's Chat w/ Erica & Mike, Nature & Nurture Seeds
Today we're hanging out with Erica Kempter and Mike Levine, co-owners of Nature & Nurture Seeds, a Michigan based seed company! We talk about why planting regional seed matters and some of their favorite varieties from this year's catalog, then we play the Garden Dating Game! Let's see how well Erica and Mike know each other… in the garden.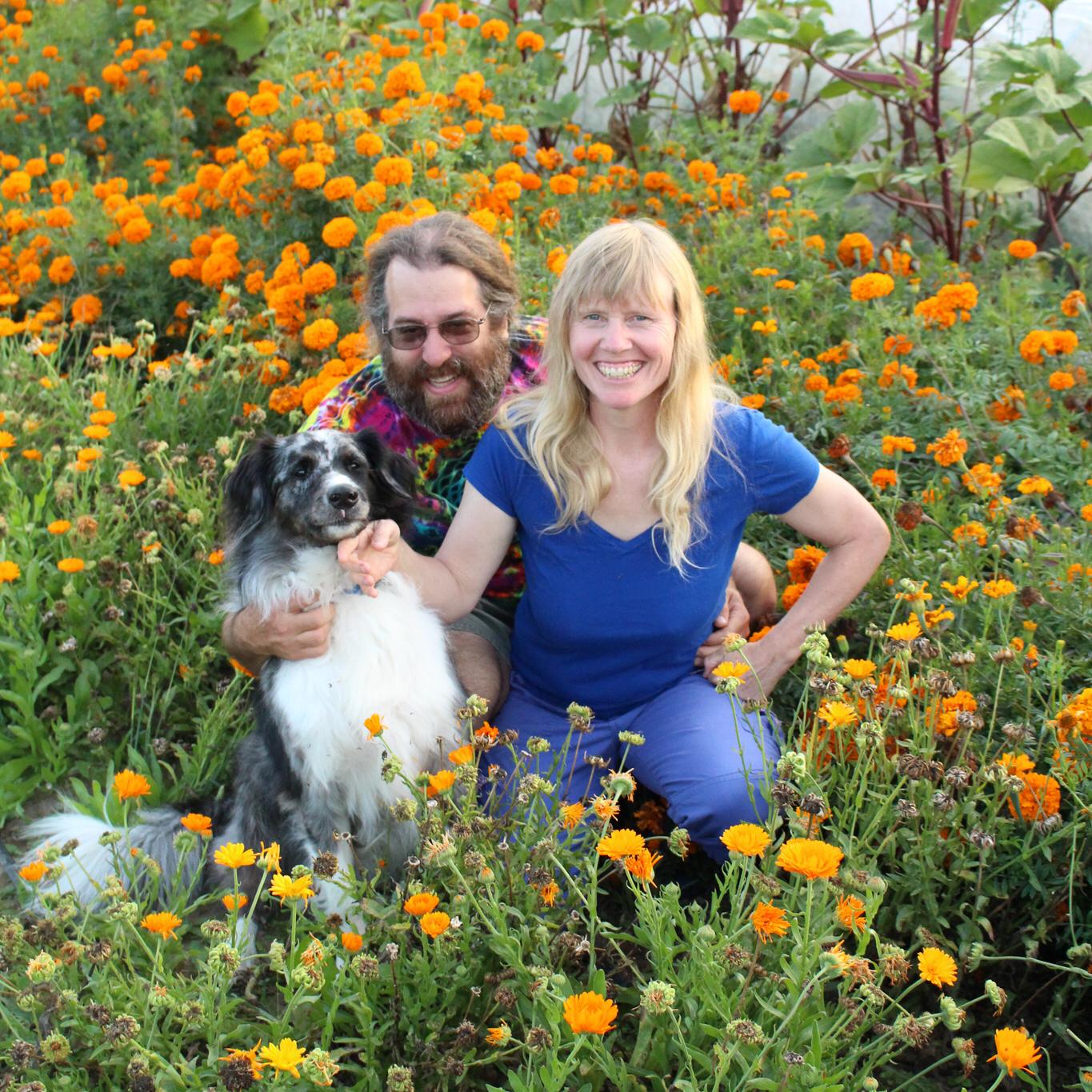 Episode Guest
Erica Kempter & Mike Levine
Erica's BIO: Erica Kempter has been farming and gardening for nearly 30 years. She is an educator, food justice advocate, seed steward and plant breeder. She is co-owner of Nature & Nurture Seeds, a farm-based seed company in Ann Arbor, Michigan that provides quality, heirloom, resilient, and adapted seeds for diverse farms and gardens in the Midwest, North and beyond. Erica's biggest passion is tomato breeding and she loves to witness (and taste!) the magic that unfolds, though her plant breeding goals are more practical – to breed open-pollinated, open source, vigorous, flavorful and disease resistant tomatoes for the Midwest.  
Mike's BIO: Mike Levine has been obsessed with edible plants for his entire adult life. He has worked in the gardening, farming, and ecological restoration fields since 1992. Mike has been studying taxonomy and field identification of mushrooms since 1996. In 2011, he studied Gourmet and Medicinal Mushroom Cultivation with Paul Stamets at Fungi Perfecti in Olympia, Washington. Together, in 2013, Mike and Erica founded Nature & Nurture Seeds. In addition to working on seeds, on Nature & Nurture Farm, Mike runs the fruit nursery, organic orchard, and shiitake mushroom production. 
Erica has been farming and gardening for nearly 30 years and Mike has been obsessed with edible plants for his entire adult life. Together, in 2013, they founded Nature & Nurture Seeds, which just happens to be one of my favorite seed companies! You can learn more about the company and browse their excellent selection of seeds at www.natureandnurtureseeds.com
Nature & Nurture Seeds was featured in my Top Ten Favorite Seed Companies list that we posted on Patreon earlier this year. You can find the full list at www.patreon.com/smallhousefarm
In this episode I also talk about our new Seeds & Weeds Facebook group. This a fun forum for all of us to share our plant adventures with each other.. find the group and join the conversation at: https://www.facebook.com/groups/619193340058728/
And remember, you can always support our podcast by joining our Patreon: www.patreon.com/smallhousefarm