Episode 6:
5 Questions w/ Brie Arthur plus Chili Pepper Trivia w/ Annie Toro Lopez
Foodscape gardener Brie Arthur shares her love affair with grains and Annie Toro Lopez plays Chili Pepper Trivia!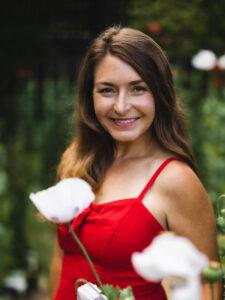 Brie Arthur Bio
Known for her leadership with the national Foodscape movement and her lively, information packed presentations, Brie Arthur is a celebrated speaker and bestselling author. With two decades of experience as a professional horticulturist, propagator, and communicator Brie shares her expertise with audiences around the country and is a correspondent on the Emmy award winning PBS Television show "Growing a Greener World". Follow Brie's gardening journey through her YouTube channel, Brie the Plant Lady.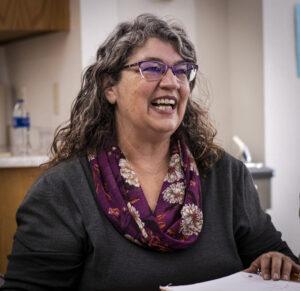 Annie Toro Lopez Bio
A lifetime food and food culture enthusiast, Annie Toro Lopez received her degree in English from Metro State University of Denver as an Alumni Scholar. With an eye on serving her community, she taught middle school literacy for nearly a decade where her students were among the top performing in the state of Colorado. After experiencing burnout from the taxing public education system, Annie dedicated more time to her small seed preservation farm on the high prairie, cultivating seeds and seed stories. Shortly after forming her own publishing company, High Prairie Press, two lifetime loves-stories and food-culminated in bringing to life a cookbook that preserves regional recipes, stories, and food memories. It is the third book published by High Prairie Press.
Brie Arthur is an author, horticulturist, educator and host of the very popular Youtube channel Brie the Plant Lady. Today Brie is joining us for 5 Questions. We'll have a chance to learn about why Brie loves growing grains as well as some recent challenges that she's faced in the garden. She'll also talk about her colleague Preston Montague and the important work that he is doing to promote native landscapes.  
You can learn more about Brie's work at www.briegrows.com/ and follow her Youtube channel at: www.youtube.com/@BrieThePlantLady
Learn more about Preston Montague at www.prestonmontague.com/
In the second half of the show, Bevin plays Chili Pepper Trivia with Annie Toro Lopez. Annie is an author, seed saver and owner of High Prairie Press. She recently published Huerfano's Happy Heart: Favorite Green Chili Recipes and More. Annie tells us more about why preserving these recipes is so important and what qualities determine the perfect green chili. Then we test her knowledge with a round of Chili Pepper Trivia!
Learn more about Annie's work and get your copy of Huerfano's Happy Heart at highprairiepress.org/. Its also available on Amazon at www.amazon.com/Huerfanos-Happy-Heart-Favorite-Recipes/dp/B0BMYBXS85
And remember, you can always support our podcast by joining our Patreon: www.patreon.com/smallhousefarm