Description
With a pleasant nutty flavor, Hemp Seed Oil is ideal for use in salad dressings, mayonnaise, dips etc. Not suitable for frying as the heat reduces the benefits.
May be taken as a nutritional supplement for general health and well being.
Hemp oil can also be used externally on the skin, easily absorbed and moisturizing, suitable for healing poor skin conditions.
Hemp Seed Oil is such a rich source of both LA (Omega 6) and LNA (Omega 3) in balanced proportions, and contains all of the essential amino acids.
Small House Hemp Oil is a Good Food Awards Winner for 2017!  This exciting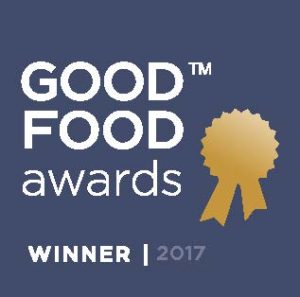 award recognizes America's tastiest nut & seed oils that hold to the highest standards of quality & sustainability.