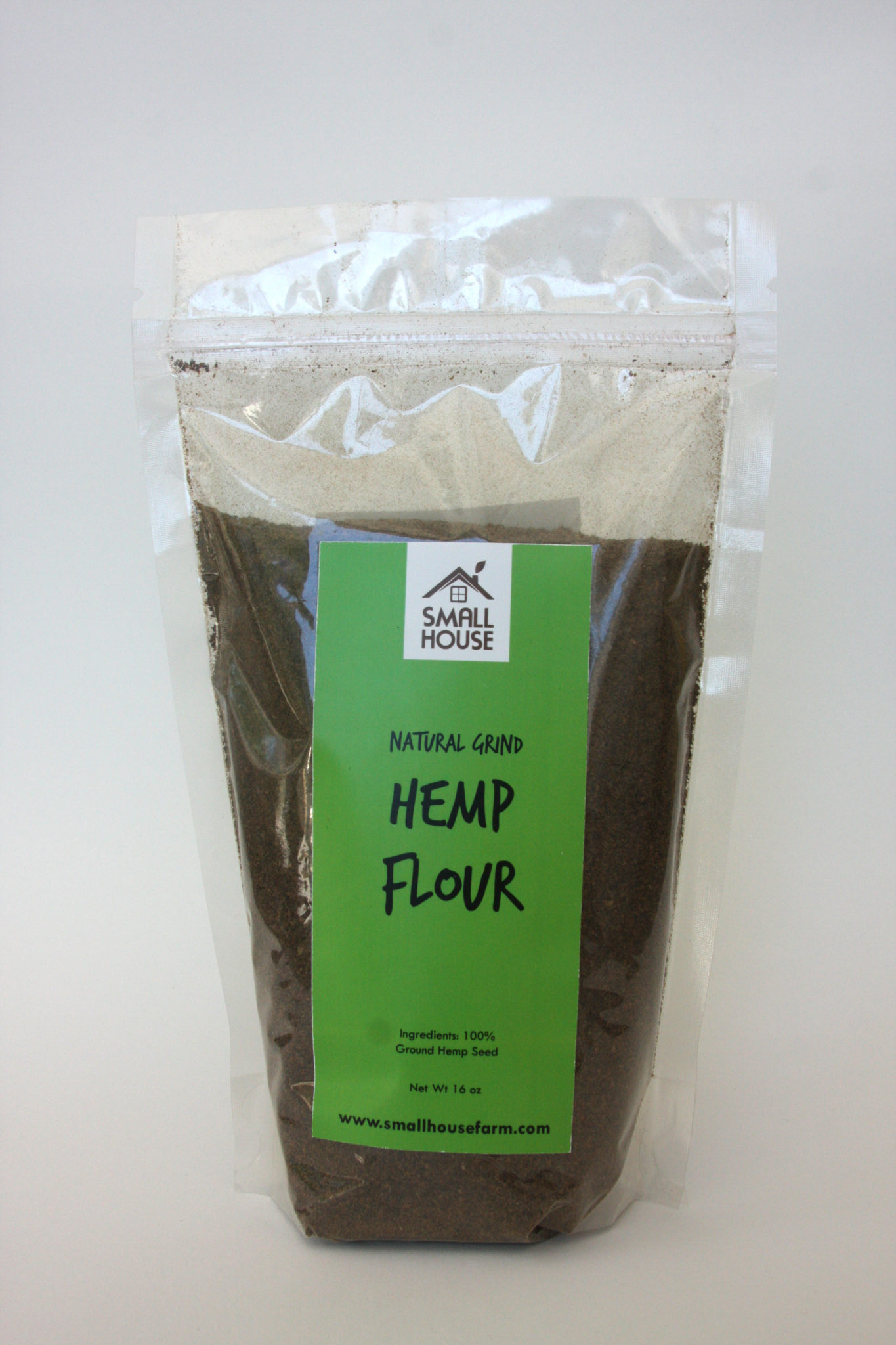 The hemp seed is around 30% oil. After pressing, it mills into a very nice and useful flour.  Use in place of any flour to add the benefits of hemp seed to your favorite recipes!
We recommend substituting up to a 1/4 cup.
Recipe Ideas
Mix flour, wheat bran, hemp protein, baking powder, cinnamon and salt in medium sized bowl. Set aside. Combine applesauce, milk, oil, brown sugar and vanilla in a medium bowl. Add the flour mixture to wet ingredients and mix until just combined. Spoon into greased muffin tins, filling 2/3 full. Sprinkle tops of muffins lightly with brown sugar if desired. Bake about 20 minutes at 350°F. Makes 12 muffins.