Snackin' on Seeds
We love seeds!  We press them, we grow them, we eat them!
These yummy nuts have been lightly toasted or roasted for your eating pleasure.  Enjoy the taste of nature.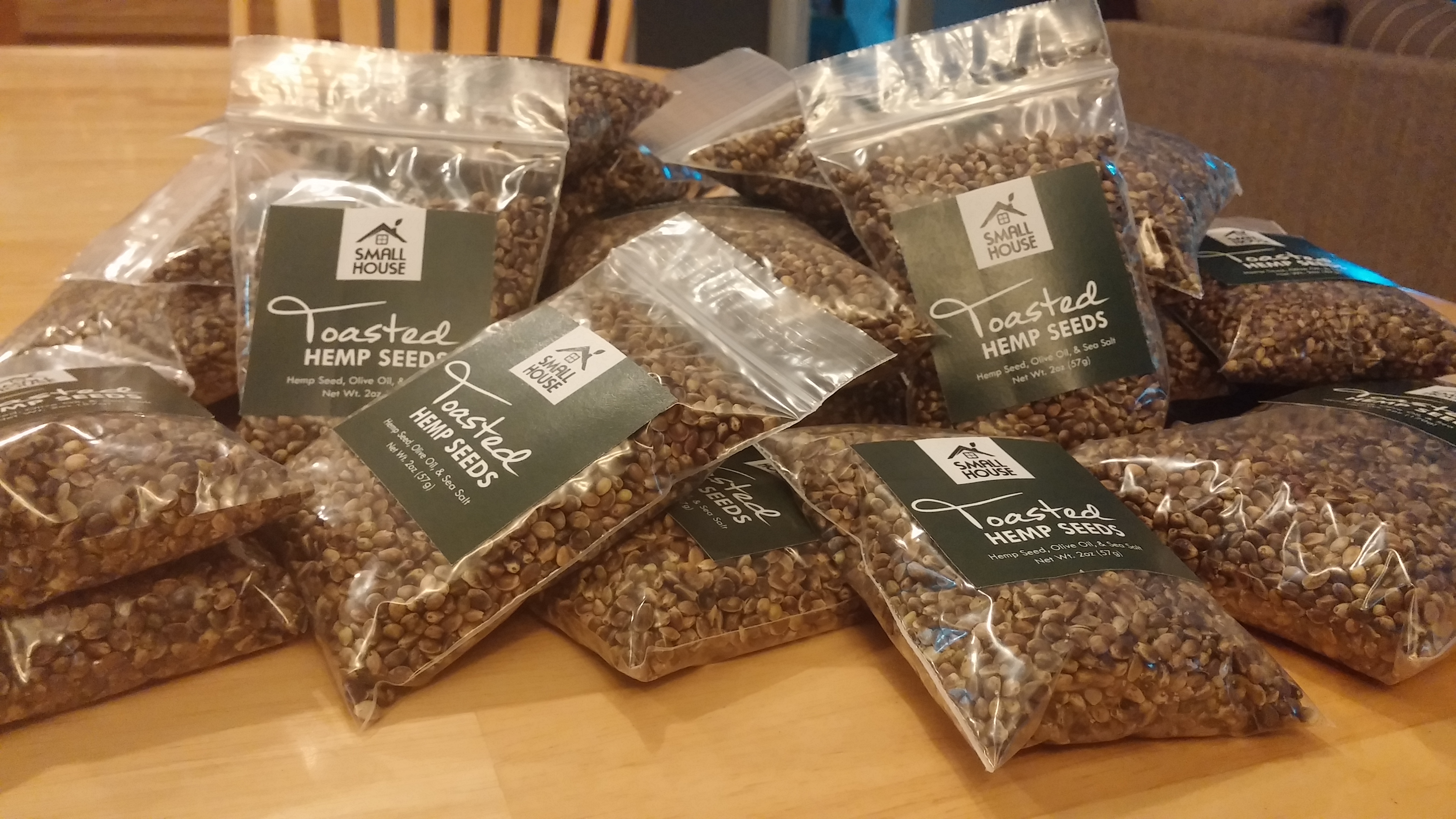 Toasted Hemp Seeds
Lightly salted and tossed in olive oil, these toasted hemp seeds are great for snacking or adding to other dishes.  Hemp seeds are packed with good stuff, a complete plant protein with a balance of omega 3 and omega 6 fatty acids.  Hemp is a super food that you need to incorporate into your diet today!
$5                        
5 oz bag                  
$10                        
16 oz (1 lb) bag        
Roasted Pumpkin Seeds
Our pumpkin seeds are a one of a kind treat.  Perfect for snacking, taking on the go or adding to any meal.  Roasted with olive oil and sea salt, these simple seeds are sure to be a winner!
$5                        
5 oz bag